QEII Home Lottery 2017 – Chester Cottage
72 Skipper Hill Drive, Chester Basin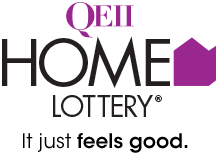 At Skipper Hill, the ocean, air and land extend naturally into your home. The relaxed lifestyle, striking beauty and casual elegance will quickly win you over. Charming and unpretentious, the village of Chester is just minutes away and is home to the Chester Golf Course, where any missed shots can only be due to the distracting beauty of the Atlantic Ocean, the islands, and the colourful sailboats tacking in the wind.
Over 2,400 square feet of living area
3 bedrooms, 2 bathrooms and a powder room
Timber-framed decks with glass rails
Vaulted ceiling in the great room
Your own personal microbrewery
Custom kitchen with open timber shelving
Custom focal fireplace
Winners also receive $10,000 cash and a deluxe golf package from Chester Golf Club.