Brunello Estates
Where else can you step outside your own back door onto a beautiful walking trail that leads you though pristene woods to a professionally-designed 18 hole golf course? Where else can you go canoeing in the morning, play tennis in the afternoon, then enjoy a dinner at Brunello Estates Golf and Spa in the evening? What other community gives you such a strong sense of place as Brunello Estates, with its own shops, nearby schools, spa, boat launch and community centre?
Brunello Estates Golf and Spa is more than 500 acres of rolling, wooded landscape, all within the city limits and only 15 minutes from downtown. At its completion, its fullyserviced lots will be home to 700 families. Townhouses, apartments and condominiums are also part of the community, giving active singles, empty nesters and growing families an array of options for the enjoyment of the Brunello Estates lifestyle. Commercial development will be contained within 25 acres, and will be planned with the needs of the Brunello Estates community in mind.
www.brunelloestates.com  |  Brunello Fact Sheet  |  Brunello Site Map
For details, please contact: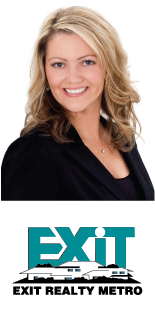 Originally from Marystown, Newfoundland, I initially started my successful entrepreneurship journey as the CEO of my own Health and Wellness Company in the mid 90's in Ottawa. My outgoing personality and keen interest in new challenges saw me make a career shift in early 2000 towards Advertising Sales which has allowed me to work very closely with several Builders and Real Estate Agents over the years. My commitment to you and my professionalism are second to none.
Sandra Pike
Realtor®
C: (902) 478.8711